Fall and Winter fashion is by far my favorite! There is something about cozy knits, long coats, and chic boots that makes me feel so stylish and ready to take on the world. Whether you are a fashion lover like me that likes to stay up to date, or even someone who sticks to classics and neutrals, looking towards the season's color trends is an easy way to look chic and on trend for the season. This season is full of elevated neutral tones and some earthy pops of color that I love. Here are the colors to look out for this season:
1. Sand
Neutral tones are all in this season and this stunning sand shade is a perfect color to pair with your looks this year. Style your look with other neutrals or add a fun pop of color for a festive look.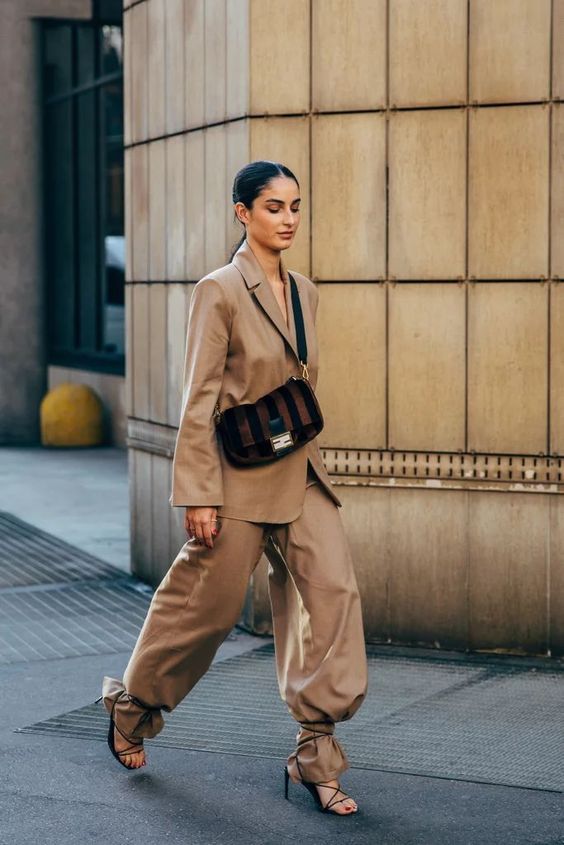 2. Vibrant Blues
Blues are back and better than ever this season. You can go for a bold look with a bright blue look or tone it down and keep in casual with some denim or a muted blue shade. Mix in you favorite neutrals or keep it monochrome with other blue pieces in your wardrobe.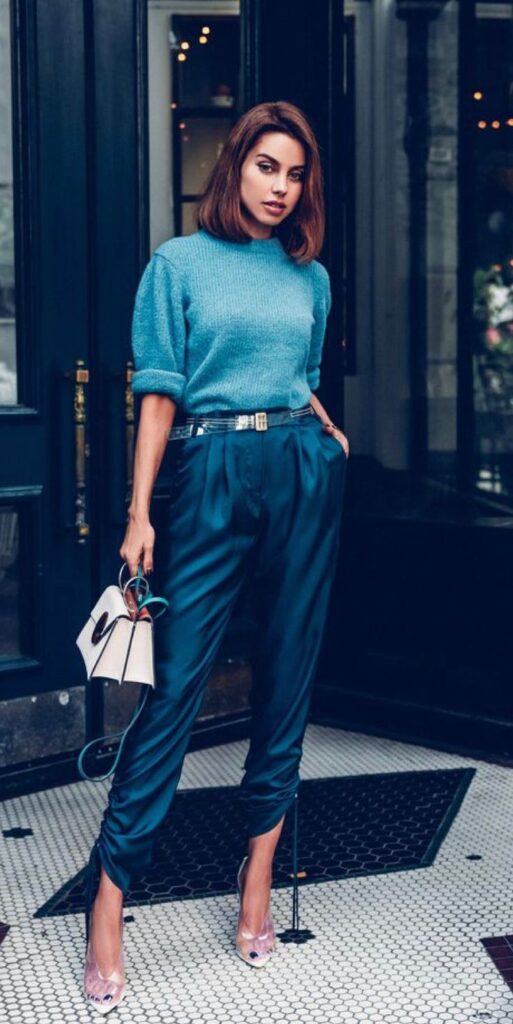 3. Ultramarine Green
This shade of green is a favorite of mine so I am so excited to see it trending this year! A jewel tone like this is so flattering to many hair colors and skin tones. Pair this bold color with other black or white pieces for a chic look.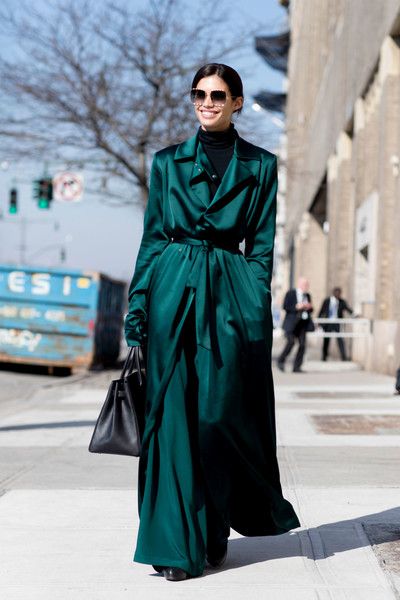 4. Off-White
Off-white is a great option for those of you that love your neutrals all year round. This color option is so easy to pair with other pieces in your wardrobe and will essentially match with anything you wear.
5. Navy Blue
For those of you that love a dark look for fall and winter, maybe you want to consider wearing navy. This trend is pretty for achieving a preppy and put together look this season. Pair your navy pieces with other neutrals like nude or dress your look down with some denim.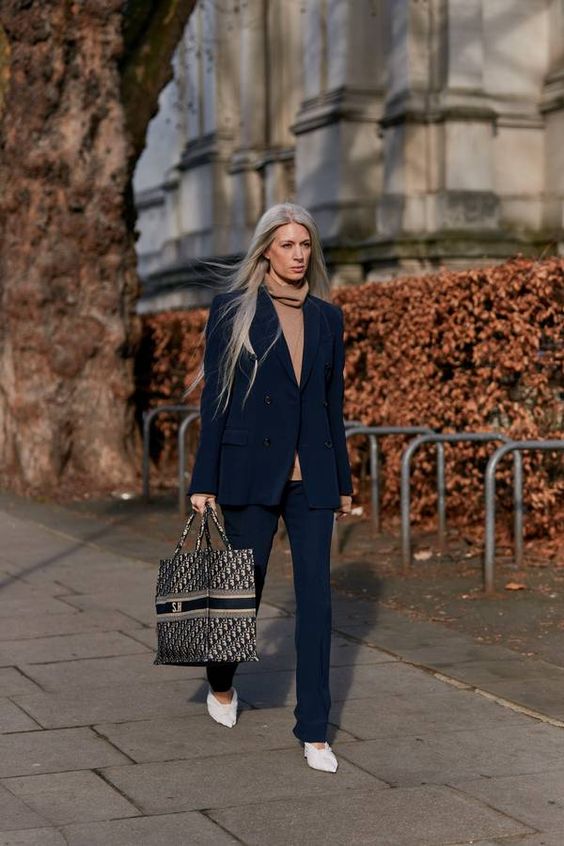 6. Mocha Brown
A hot trend this year is various shades of brown in fun textures like this faux fur coat. I love my neutrals but this shade of mocha brown is definitely a more elevated neutral than your typical beige or camel color. Pair this shade with some denim and other shades of brown or with a pop of color for a festive look.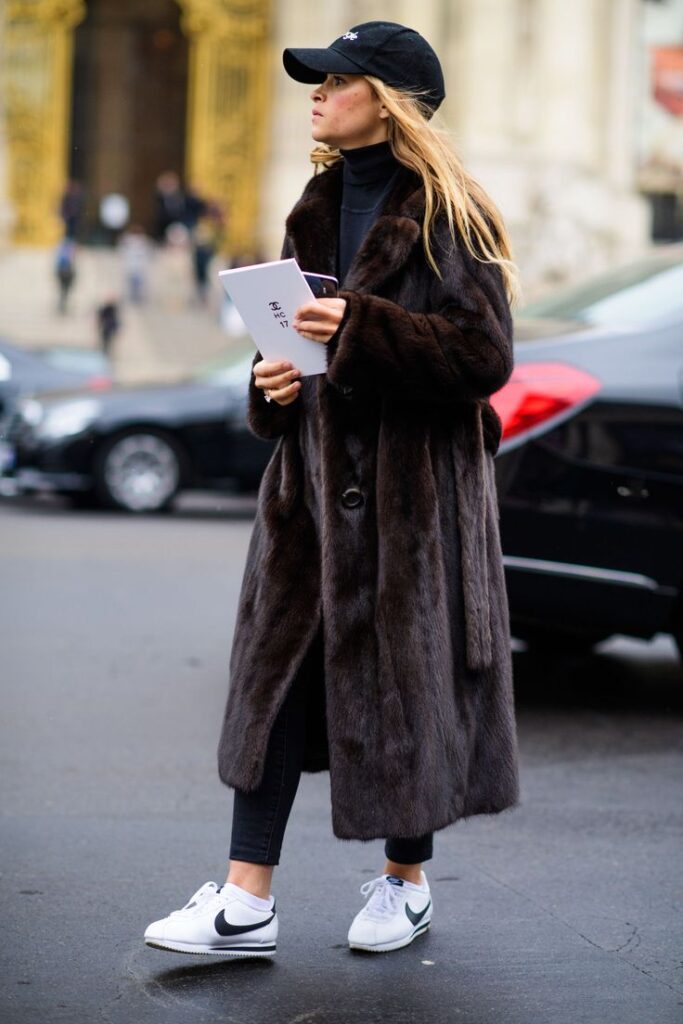 7. Sleet Grey
Grey is a go-to neutral for many of us so I am sure you will see this color being worn everywhere. To keep your look up to date and elegant try incorporating other grey shades, black, or navy for a neutral look or even cobalt blue, fuchsia, or emerald green for a pop of color in your look.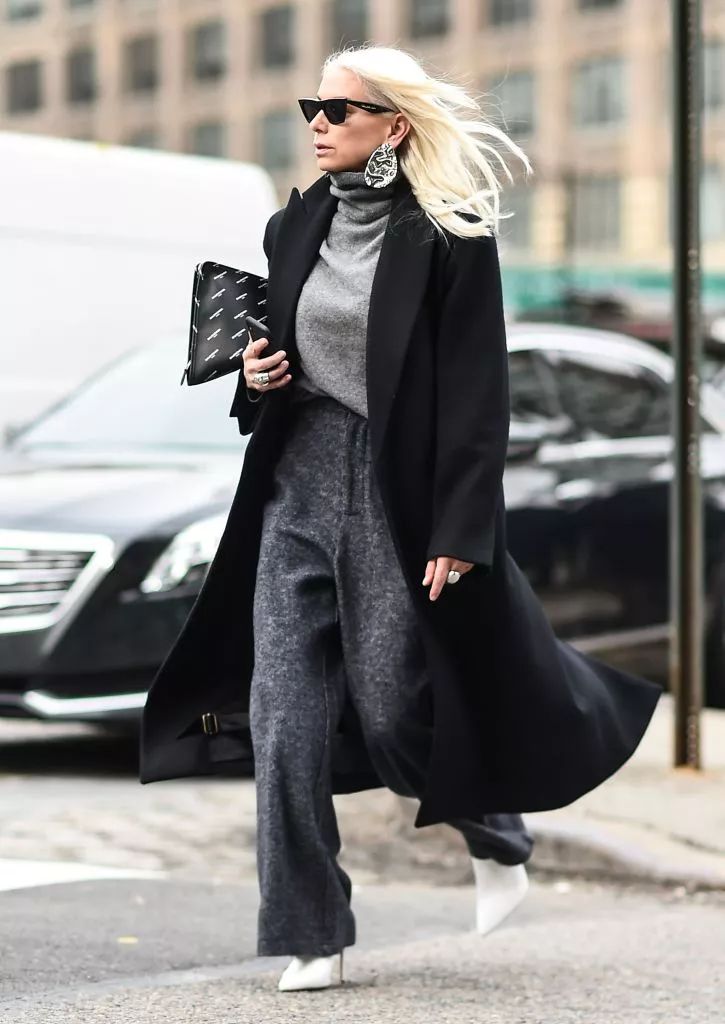 8. Olive Green
If you look earth-toned shades like me, you will love this olive green shade for fall and winter. Not only is this shade super flattering and festive, but also so in trend for the utility chic trend this season. This shade is a great way to wear so color for those of you that love to wear your neutrals.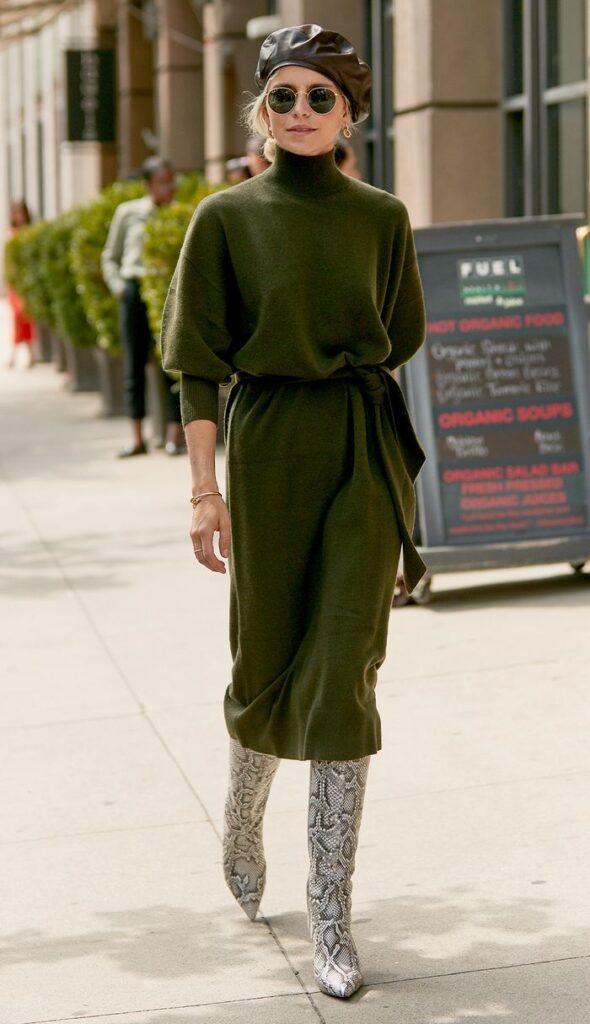 9. Rich Caramel
Rich caramel and camel shades are a classic fall and winter staple. Keep it classy with a monochrome look or pair with denim or even leather leggings for a glam look. Feel free to add chic and bold accessories to tie your neutral look all together.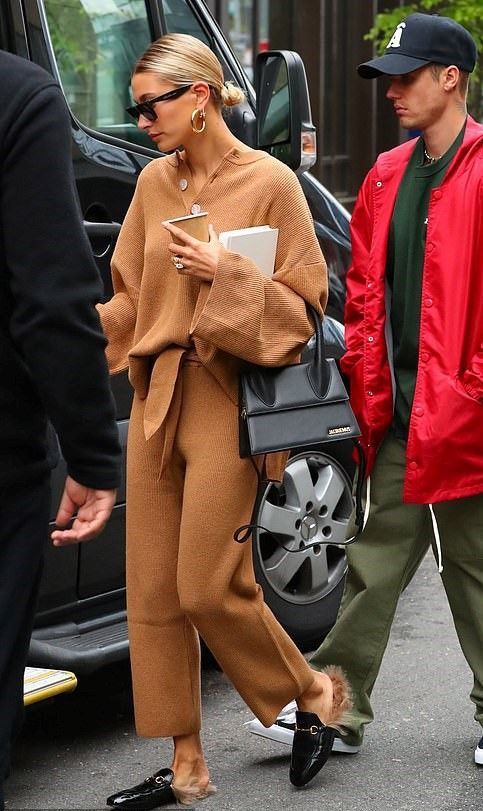 10. Fired Brick
This gorgeous burnt orangey-red shade is coming back this season and is definitely bringing back the festive vibes. For those of you that love color this time of year, you will love this shade of orange. An easy way to pair this in your neutral wardrobe is to wear brick colored scarves or accessories to make this color more wearable.