I know many of us struggle with drinking enough water throughout our day. I used to barely drink enough water but wanted to change that bad habit and make sure I was drinking enough water. I have a few personal hacks that allows me to drink water throughout the day and not feel like I am forcing myself. I hope you enjoy this post and feel free to comment below and follow the instagram page @sophiachorbajian
1. Fill a bottle of water when you wake up
By filling water right when you wake up you are much more likely to get a start on drinking more water throughout the day. I like to fill a bottle and drink it before I eat breakfast for the day! I would recommend using bottles rather than cups so you have a better estimate on the number of ounces you are drinking.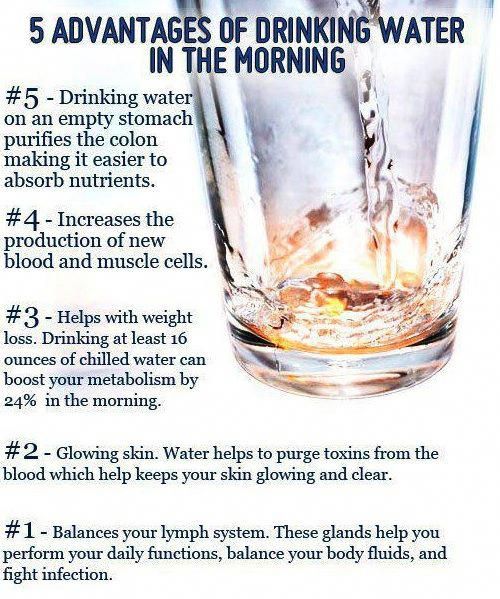 2. Drink water before and with every meal
By drinking by before and with every meal you are setting times throughout your day that you know you are drinking water and making progress with your water intake. I would recommend drinking water before your meal especially because your body can confuse hunger with thirst so this tip will help control your hunger throughout the day
3. Flavor your water!
If you are someone you finds the taste of water too boring and difficult to drink, consider flavoring your water in natural ways! I do this when I crave other soft drinks and juices and I get creative with the fruit I infuse my water with. Below are some recipes for infusing your water:


4. Eat foods with high water content
Eating food that is already filled with water is a great way to increase your water intake without feeling like you are forcing yourself to drink so much water. Here are some foods that have a high water content: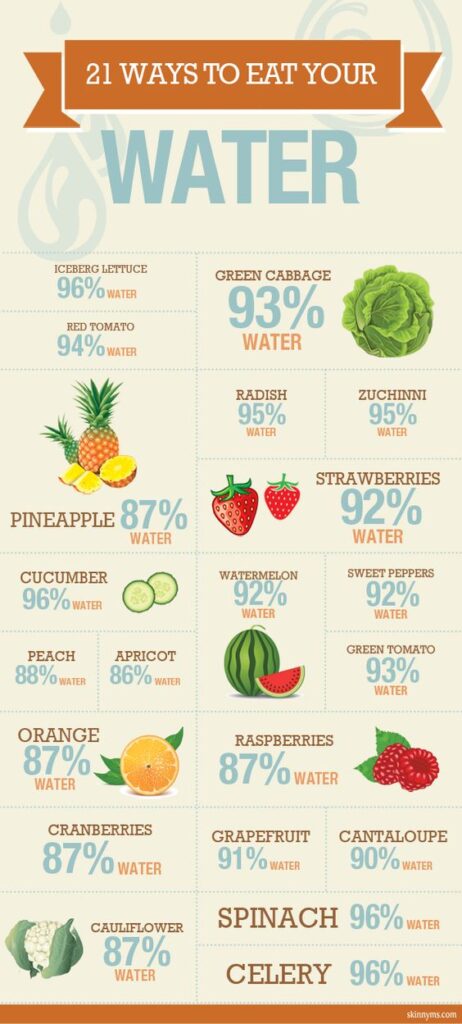 5. Drink your water with a straw
Drinking your water out of a straw will make it much easier to drink more water throughout the day. It is less overwhelming and makes the experience more enjoyable. It is also more convenient when working out and doing other activities.