As the start of the new school year is approaching and many of us are going back to work, it is important to create structure and schedule your week efficiently. Whether you are staying home or going out to work or school, setting up a good routine will help you feel less stressed and like you are on top of your work. Trying out new ways to stay organized and seeing what works for you will allow you to stay efficient and calm throughout the year. As always I hope you enjoy this post and feel free to comment and follow me on Instagram @sophiachorbajian
1. Write down your deadlines
Writing down your deadlines is one of the most important things to do in order to never miss a due date. I personally like to keep a planner and a monthly calendar that I print out and keep on my desk. My personal preference is to color coordinate my classes and other deadlines outside of school, this way I know what classes need more of my attention in a certain week. Click the button below for free printable calendars!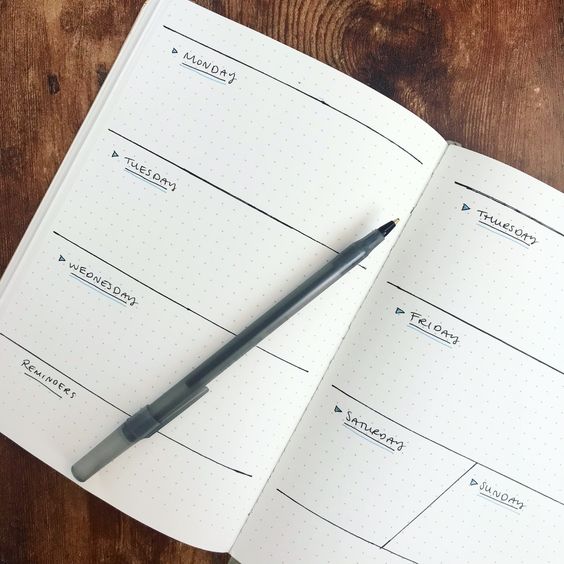 2. Set personal timers
When studying or getting something done for work set a personal timer for yourself so you won't procrastinate. For example, if you want to work on a project for work or finish an essay set a timer for yourself and tell yourself I am going to work on this until 12:30 and then take a break. This way you get your work done but still allow yourself to take a break and not procrastinate.
Tip: Give yourself realistic timers and overestimate how much time you will need. It is better to get things done early than procrastinate and then stress out later.
3. Put away your phone or download a restricting app
Your phone can be your biggest distraction when trying to get work down. When I have a lot to do I either like to put my phone in a different room or download an app that will block my access to certain apps or social media.
This is also great to get you off your phone and less addicted. Decreasing screen time is very beneficial and since so many of us work off laptops decreasing our phone time is necessary.
Apps to help with productivity: Flora, Focus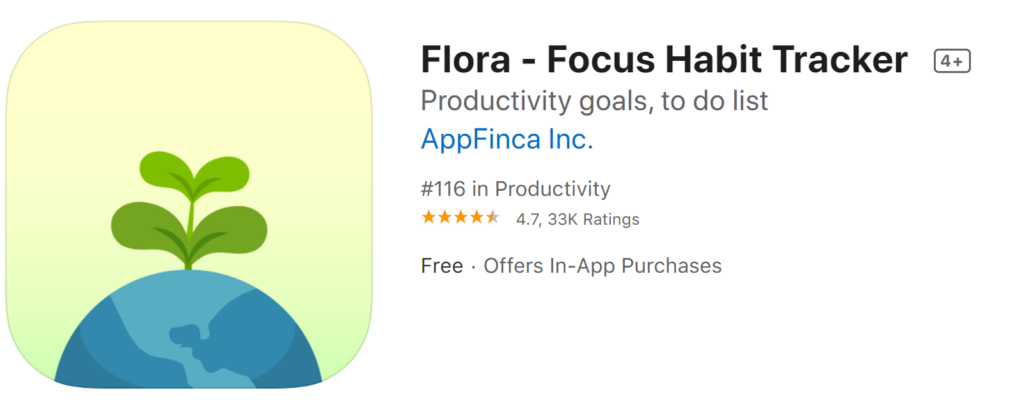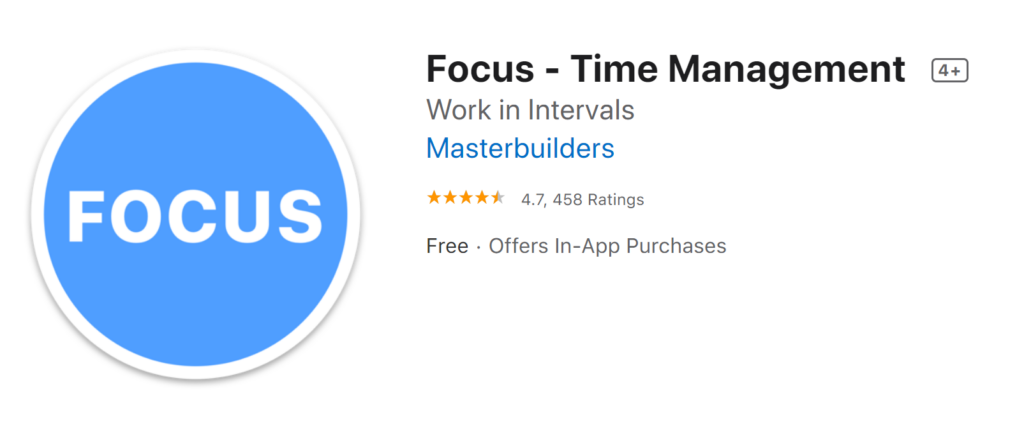 4. Minimize your desk space
Keeping a minimal work space with help you feel less stressed when getting work done. Too much clutter will make you anxious and overcrowded with things. I would opt for keeping books and files keep away with a minimal amount of supplies on your desk, making room for your technology comfortably.
You should also constantly keep your desk clean and not let is get cluttered. Every day or so I would just tidy up your things at the end of the day so that you are not overcrowded with things.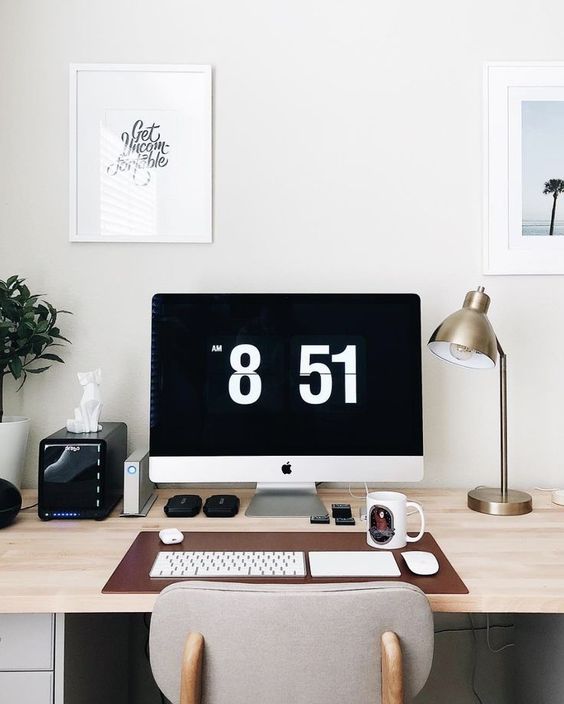 5. Work on one task at a time; don't multitask
Working on a single task will allow you to stay focused and not feel overwhelmed. Try to finish a task/assignment from start to finish or designate time to work on that single task/project. Trying to multitask and get multiple things done at once will lengthen the process, overwhelm you and probably create much more stress in the process.
6. Declutter often
Declutter your desk and files nearby every few weeks to keep your workspace minimal and clutter-free. This includes organizing old files, old class info, and tuck that away elsewhere to keep your work area organized.
I like to do this especially when I finish a course or even every few months to throw away things I don't need and to minimize my papers and files.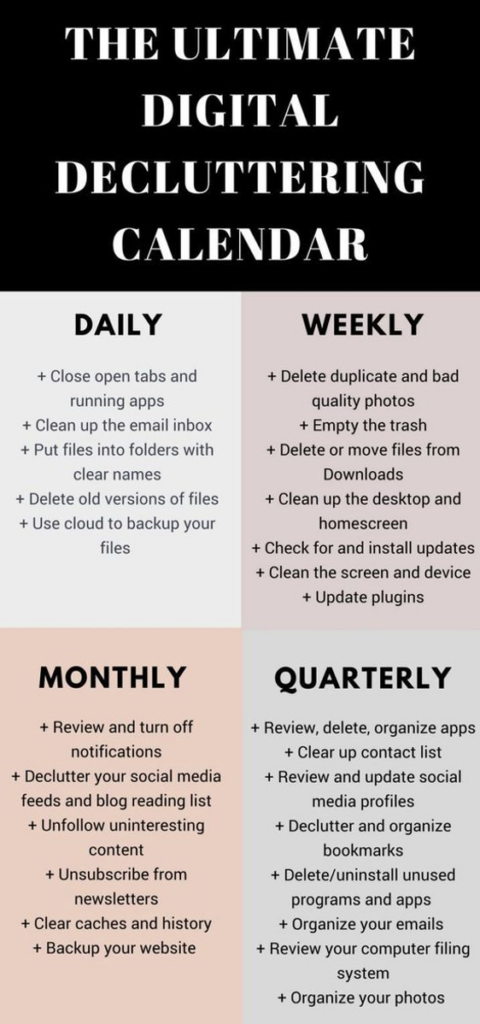 7. Organize Your Laptop!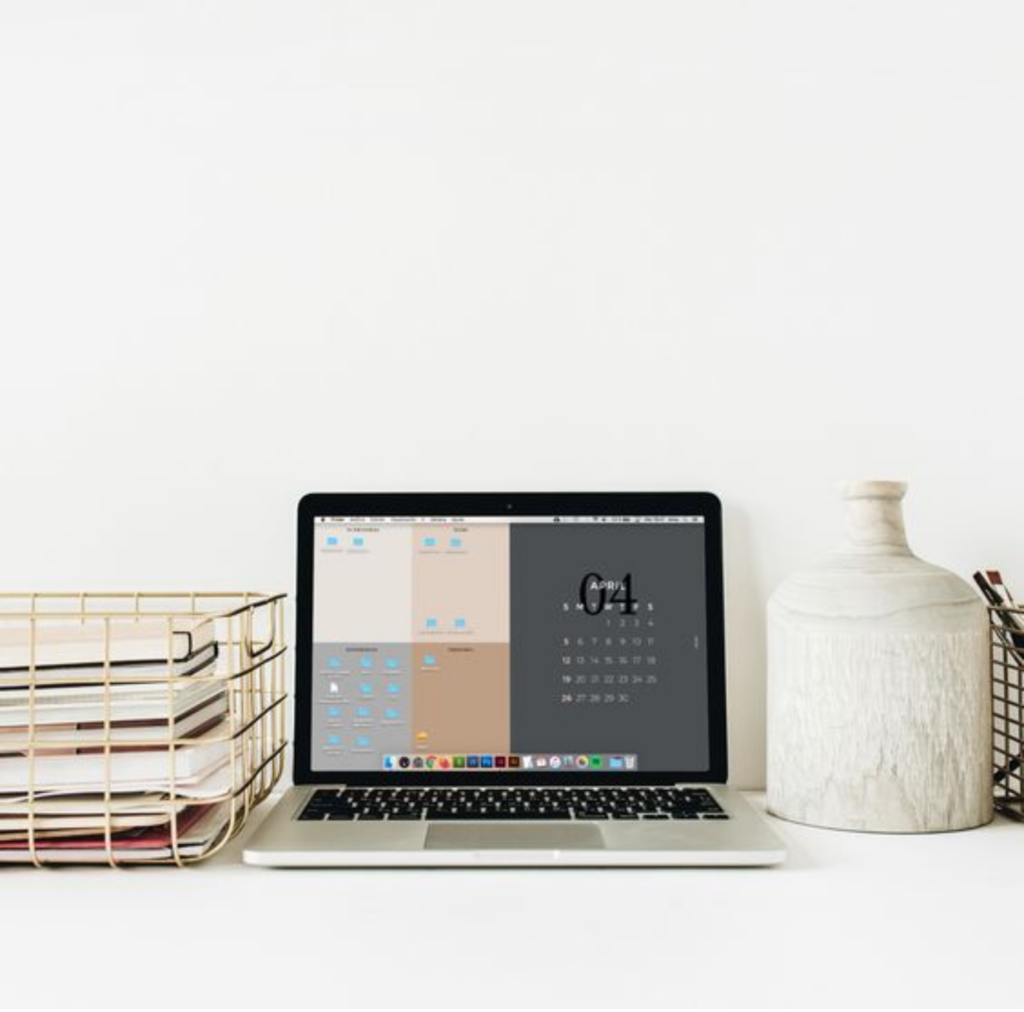 Having an organized desktop or laptop is one of my most crucial pieces of advice for staying organized during school or work. It allows me to easily find what I need and also ensures that my files are easily accessible in the future and are labeled correctly.
How I like to organize my files:
Create separate folders for school, work, finances, and hobbies
Make sub-files by year or semester
In those year/semester files, create folders for your classes/work projects
8. Use folders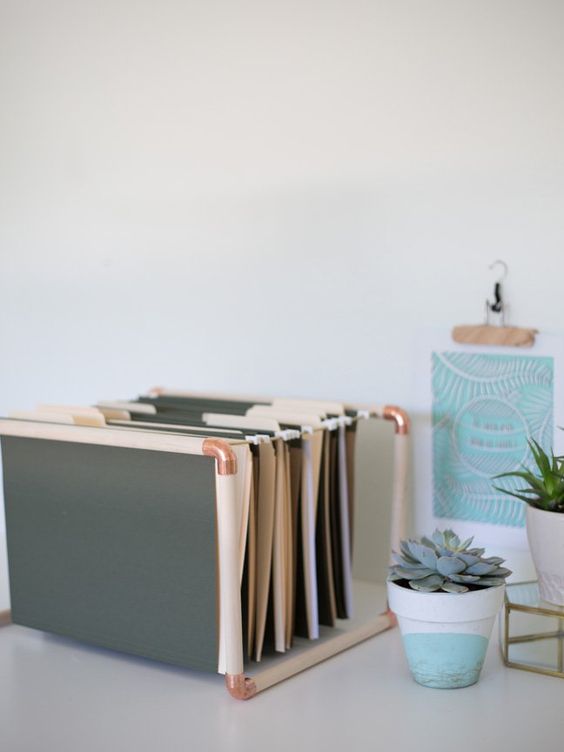 One of the best ways to organize your things in a simple way is to use folders/files to separate your things. Whether this is digital folders on your laptop or physical folders, make sure to make separate folders for your classes/ work projects.